Mirta Tummino: A Designer of Unique Jewelry
Leaving corporate America behind, native Texan, Mirta Tummino realized her true calling when she began designing jewelry. With an eye for color and texture, she has created one-of-a-kind pieces that her growing clientele loved to collect. All designs are handcrafted using 14K, 14K GF, sterling silver, (18k gold upon request), precious, and semiprecious gemstones, reflecting Mirta's delicate design aesthetic.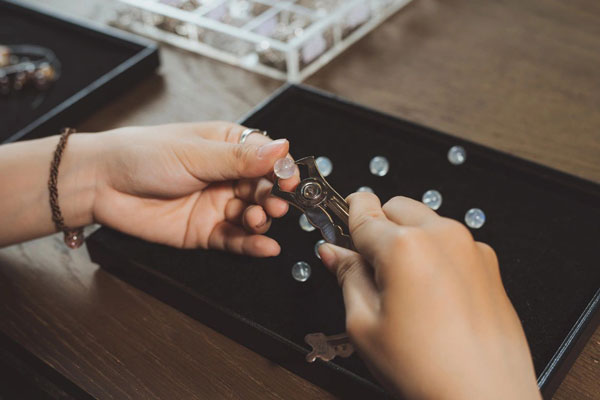 Mirta started by studying metalsmithing and jewelry design at Lill Street Art Center in Chicago.  As she refined her skills, Mirta embraced her artistic abilities and created a unique line of earrings, necklaces, and bracelets that can be layered together to achieve a more textured look.
Mirta's combined training in both jewelry making and the business world has led her to become well-versed in designs that women want to wear.  She left her selling career in the Fortune 500 sector to pursue her passion—designing and marketing her jewelry.
Mirta has become a true master of her craft, creating a line of jewelry that gives women a variety of accessories for any occasion, from career to weekend.  From stylish staple pieces for every day to colorful layered gems completing a cocktail outfit, Mirta Tummino Studio keeps clients clamoring for more.